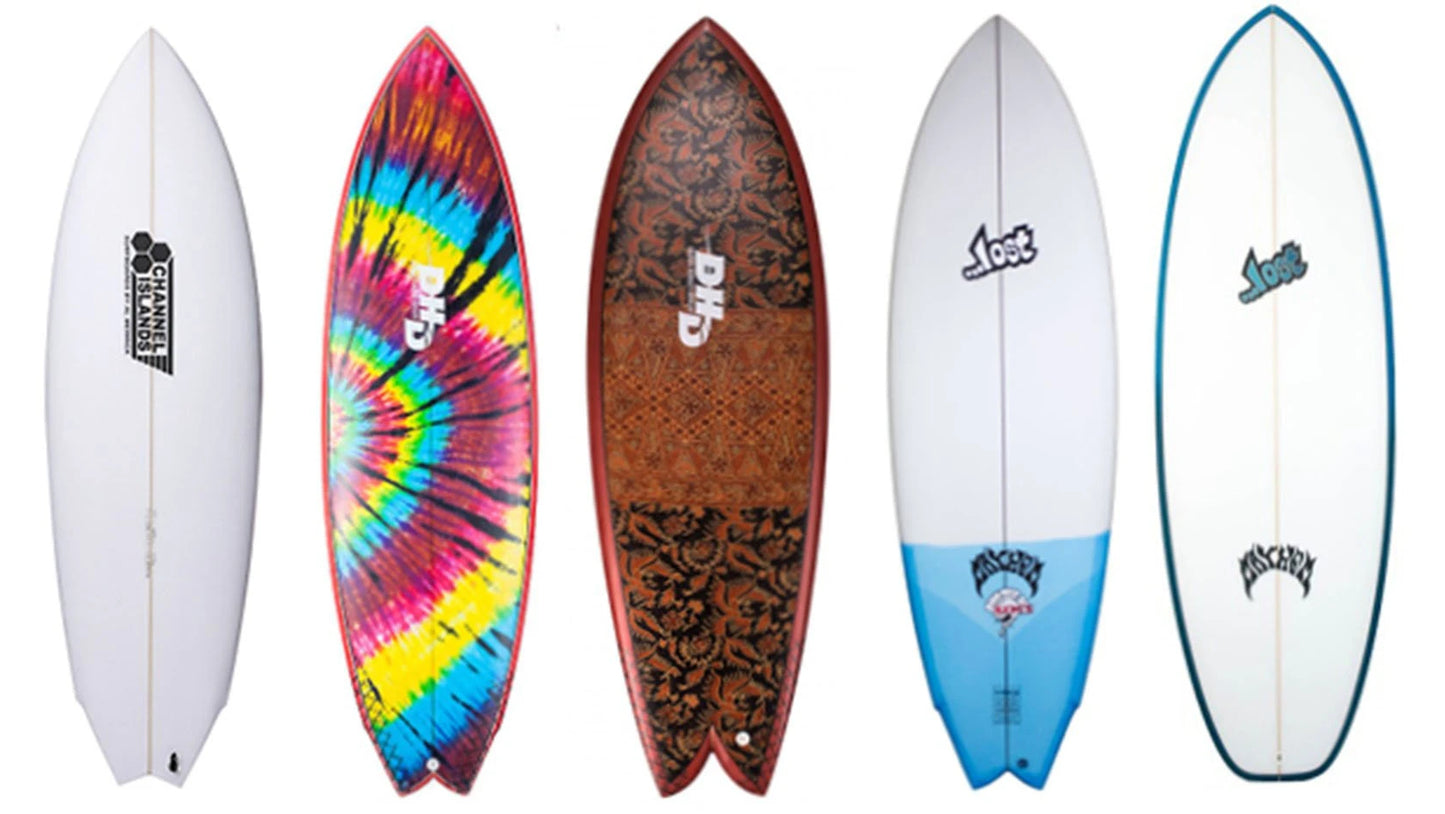 The resurgence of the twin fin has inspired most board brands to create their own version of this iconic design.

From the traditional keel style fish shapes of the 60's and 70's, through to MR's famous World Title winning design, surfers everywhere are loving the fast and free feel that comes when you reduce, or eliminate the centre fin.

Better yet, we've created a range of keel and twin templates to fit the FCS II plugs, so you can capitalise on all the benefits this system has to offer.
The FCS Fins - Twin/ Keel/ Quad Fin range - click here