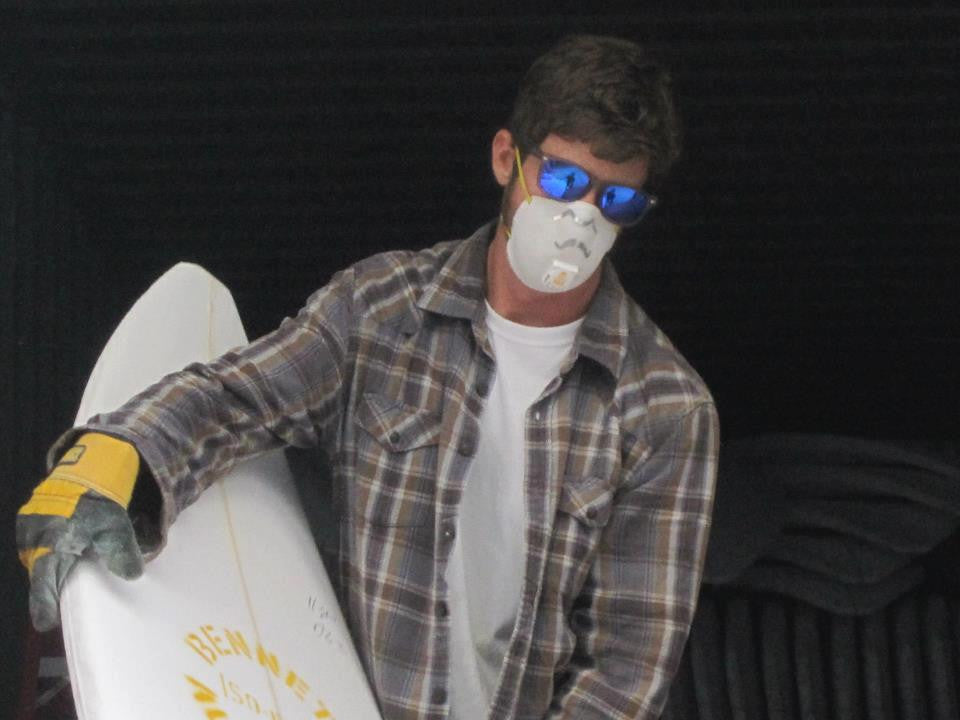 If you have been to the shop recently you may have met up with Timmy. Timmy came to us last fall looking for work to utilize his surfing background. At the time he never thought he would lake surf, however that's a prerequisite to work at the shop so he got suited up and surfed 'Lighthouse' in the winter! 
We asked Timmy to write a bit about his past growing up in the surfing mecca of the world, Oahu, and compare it to the local scene.  
Timmy Mathews - From Oahu to Toronto
The question I get asked most often once a person finds out I'm from Hawaii is, "why would you move to Toronto?"
The short answer is that my wife brought me here, but that only tells a part of a much more complex set of circumstances. The full story has become largely irrelevant however, since I have happened upon the pioneering world of Lake Surfing. It's been an unexpected source of rejuvenation for a lifelong passion and consummate profession. I admit, I may have underestimated the lonesomeness I would have for my home and for surfing but thankfully, Lake Surfing has meant the difference between surviving and thriving here in Toronto.
I grew up on the western coast of the island of Oahu in a small rural community called Makaha, of the beloved and famed Makaha Beach. Despite being a 'haole' boy, I was only mildly tormented as a kid and eventually warmly inducted into the community with most of the privileges and respect afforded to any local of the infamous Leeward Coast. Being born and raised so close to world-class surf, I was blessed to have the tutelage and guidance of some of the greatest watermen and women, true cultural icons of the Hawaiian Renaissance.
They instilled in me a passion and love for surfing and the ocean that stayed with me through my teenage years and even into young adulthood, when I moved to L.A. for a change of scenery and adventure. When I returned home and graduated from the University of Hawaii (finally), I was overjoyed to find my first job at a surfboard factory that had a retail storefront. I eventually rose to the position of manager and had the honor and pleasure of working with some of the finest shapers and production craftsmen in the business.
I learned a great deal about design and construction from shaping legends such as Eric Arakawa and Steve Morgan of Hawaiian Island Creations, famed L.A. shaper Marcello Vercelli, and some of the best sanders, laminators and glassers around. I was excited to be at the forefront of surfboard design and technology, absorbing as much information possible, always keenly aware of the latest fads, flops and revolutions of the sport. We had five shaping bays and ample production space, churning out sometimes over 30 boards a day with just over 3,000 boards in stock. It was very much a cathedral of surf, a grand testament to the sport in the heart of its homeland. 
These days I find myself here in Toronto talking shop with citizens of the world's youngest surf culture. It's exciting being here in this time and place, witnessing the sport of surfing spread to these oft frozen shores of Lake Ontario with such enthusiasm and fervor. That I may be a part of that history, that I might have some slight measure of influence on the identity of Toronto surfing, that is what stokes me out the most in the latest chapter of my surfing life.
Aloha, 
Timmy Mathews